At Nordens Ark in Sweden, as with most zoos, environmental concern is at the core of their work. Nordens Ark was founded with the objective of preserving biodiversity and they aim to achieve this primarily by breeding and reintroducing threatened species, combined with research and education. One vital aspect of conservation is obviously the preservation and improvement of the habitats where the species live, we can contribute to this by living consciously and by making profound changes in the way we live.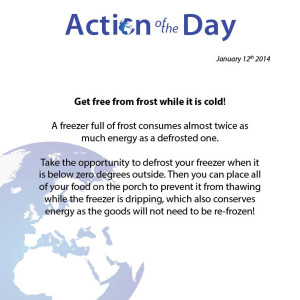 When Nordens Ark enthusiastically joined the campaign it was their goal to influence as many people as possible to make changes in their daily lives thereby reducing the negative impact on the environment. There are so many easy actions one could start with, saving energy, reducingconsumption etc. so the Nordens Ark campaign team (Emma Nygren, Eva Andersson and Karin Larsson) decided to arrange them into what they call 'Action of the Day'.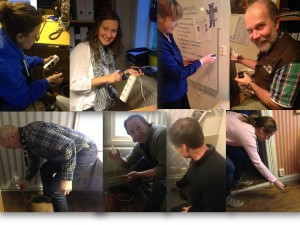 Every day in 2014 Nordens Ark presents a new 'Action' on their social media platforms including Facebook; for example pulling the plug of the mobile phone charger, recycling waste, taking the bike to work and so forth. All of these actions generate a positive impact on the environment, and in many cases also on peoples' budget. Nordens Ark encourages everyone to join and to take action for the environment!
Many other zoos and aquariums in Sweden have been inspired to join EAZA's Pole to Pole campaign after taking part in the 'Actions of the Day'. This initiative by Nordens Ark has received lots of enthusiasm and positive remarks from both staff and the public.