On Earth Day 2014 yesterday, Ouwehand Zoo hosted the Dutch launch of the EAZA Pole to Pole Campaign. Adventurer and explorer Bamboo Bill, known from the Dutch children television show 'Ouwehands Jungle Club' provided the impetus for the launch on behalf of Ouwehand Zoo and the other participating Dutch zoos.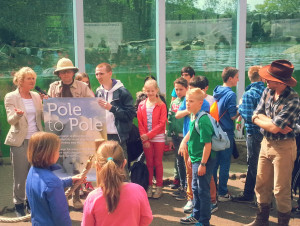 A class of schoolchildren and their teacher was invited to join the event. Right after the opening speech by José Kok, Pole to Pole Campaign Chair, Bamboo Bill performed in a spectacular show emphasizing the importance of reducing energy consumption. After the show was finished the children went to the Polar Bear exhibit. In front of the swimming polar bears José Kok and Bamboo Bill handed a brand new Pole to Pole Campaign educational package to the class.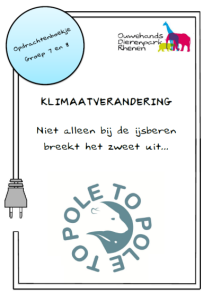 This attractive and informative package highlights the issues and problems connected with global warming. It is especially designed for schoolchildren in the age class 10-12 years and comes together with an instruction booklet for teachers. You can download a Dutch version for free here. An English version will follow soon. The package is also available as an open source document so that it can be translated into any language and edited if required.
After the handover the children threw, under the auspices of an animal keeper, fresh trout into the polar bear exhbit. When the bucket of fish was empty the children went to Ouwehand's educational centre where they registered their collective pledge to pull the plug of electronic devices when not in use.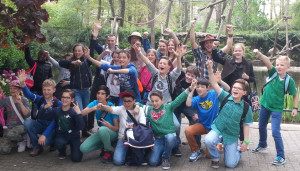 The visit of the school kids to Ouwehand has been recorded and will be televised in Bamboo Bills' 'Ouwehands Jungle Club' on Dutch national TV soon. Let's hope this will inspire other children and parents to start pulling the plug too!